8 ways to celebrate Christmas virtually with your team this year
✍️ by Dasha Antsipava on 🗓 2020-11-23
It's already November, which means that it's basically December and the Christmas Holidays are around the corner. We bet that some of you have already decorated a Christmas tree (don't give us that 'it was for the kids' speech - we don't buy it 😉).
Christmas time is possibly one of the most fun times of the year working in the office. Apart from the occasional Scrooge, it seems that everyone has a bit more pep in their step as the holiday season approaches. But while we probably won't be able to get festive in the office together this year, we can still make this holiday season fun. Here's 8 different ideas to get festive virtually this year together with your team.
1. Host a virtual Christmas party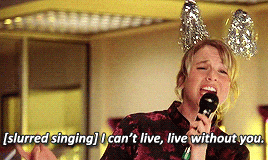 Obviously, no list is complete without the suggestion of a Christmas party. Just because we won't be getting an office party this year doesn't mean we can't still let our hair down. Why not dress up, get some mulled wine and play some online games. At Atium, we provide fun activities to play with your team which can be easily turned festive with Christmas themes. How about mimicking Santa instead of an animal in The Great Mimic an Animal Game? Or finding the best elf gif in GIF tournament?
And it will be easier to avoid an embarrassing drunken Christmas party moment in front of your boss by quickly turning off the Zoom camera. There's a silver lining, eh?
If you would like some help or simply don't have the time to create an awesome virtual Christmas party this year - we can help! Simply send us an email at hello@atium.app, sharing your phone contact details and the number of people attending the party, and we'll be in touch.
2. Create the best Christmas song playlist
Everyone loves a good Christmas song! Set the theme to 'Favourite festive/Christmas song' in My Anthem and let everyone contribute their favourite song of the season. Then create a playlist of everyone's suggestions and share with the team. You can even use it for your virtual Christmas party!
3. Secret Santa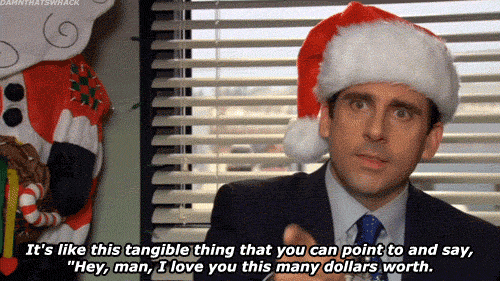 Another Christmas tradition that shouldn't be abandoned just because we cannot celebrate together! Assign everyone in your team one team member to buy a gift for, but instead of giving it to them in person, send it to the their house. This way you also have the added bonus of an element of surprise when the gift arrives!
Just make sure everyone playing is comfortable disclosing their home addresses. If this is against company policy - have no fear! You can always get your Secret Santa a gift voucher or subscription, which you can simply send by e-mail!
Tip: try playing Fact Bucket beforehand to get to know your Secret Santa better, and figure out what kind of gift they might like.
4. Send your team a Christmas hamper
It is unlikely that your team will be spending on a big Christmas blow out party this year, so why not take the Christmas party budget and do something nice for your team instead? Send everyone a Christmas hamper with food and drink, or a relaxing care package to help them de-stress during the holidays. Caroo has some great ones!
5. Have an Ugly Christmas Jumper day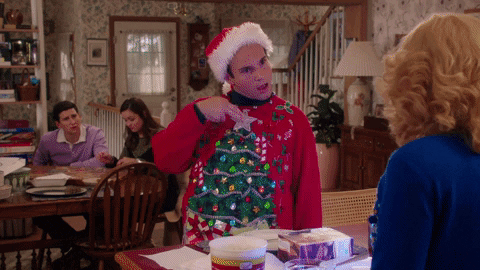 Dig out your best (worst) Christmas jumpers - or any ugly jumpers, and make a competition out of it! You can allocate a jury and let them decide on the winners. Bonus points for those who commit to wearing their Christmas jumpers in external meetings - it will serve as a great conversation starter!
6. Have a virtual Christmas lunch
Just because we can't go our for a Christmas lunch or dinner together doesn't mean we can't still eat it together. To make it even more fun, get everyone to make a traditional Christmas (or another holiday they celebrate around this time of year, like Hanukkah or Thanksgiving) meal and share with everyone a little part of each of your culture! Not only is this fun, but will also help you build social connections by learning more about your colleagues and different cultures. Isn't that what this time of year is all about?
7. Or, cook it together!
Why not also cook a Christmas meal together? One person could volunteer to be the celebrity chef for a day and show how to cook a traditional festive meal from their culture, while the rest of the team follows along.
8. Christmas film night
Remember the final days of primary school before the holidays when all you would do is watch films in class? Recreate the nostalgic feeling with your team virtually on the last working day before the Christmas holidays by hosting a Netflix party.